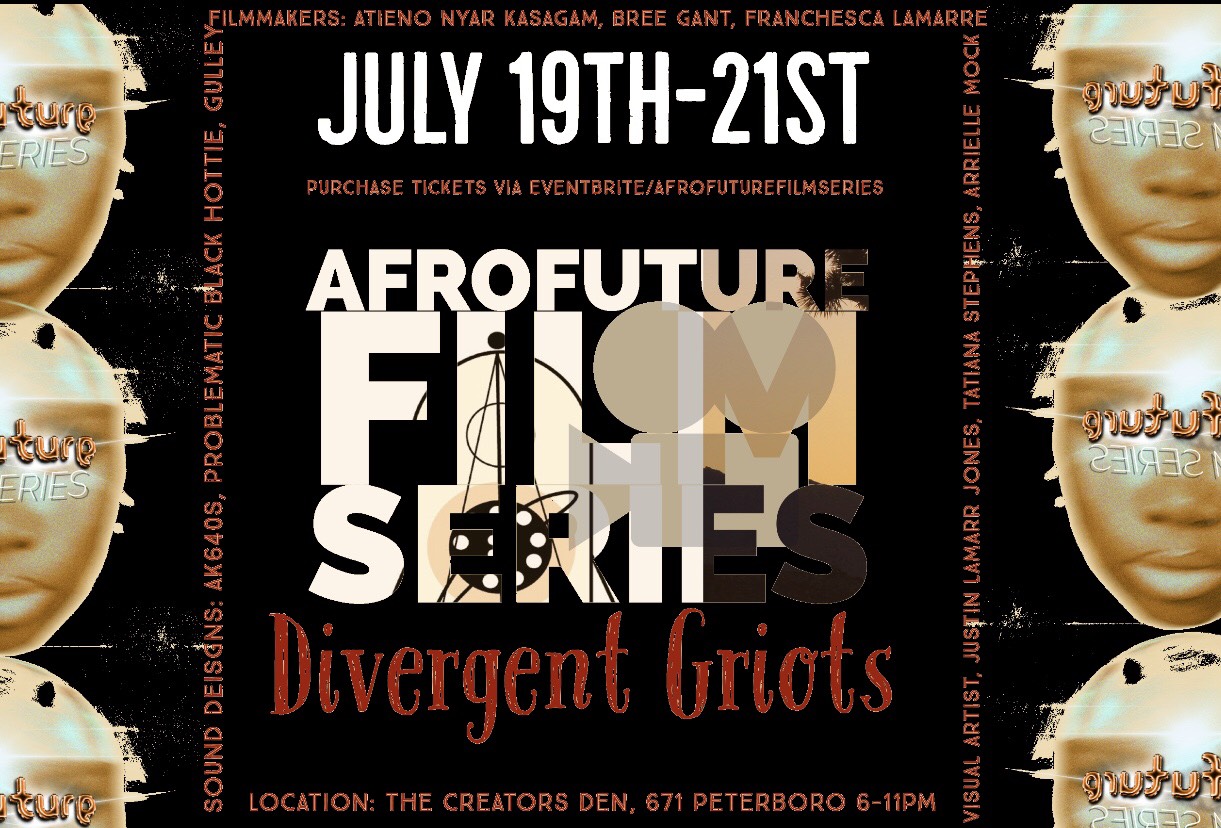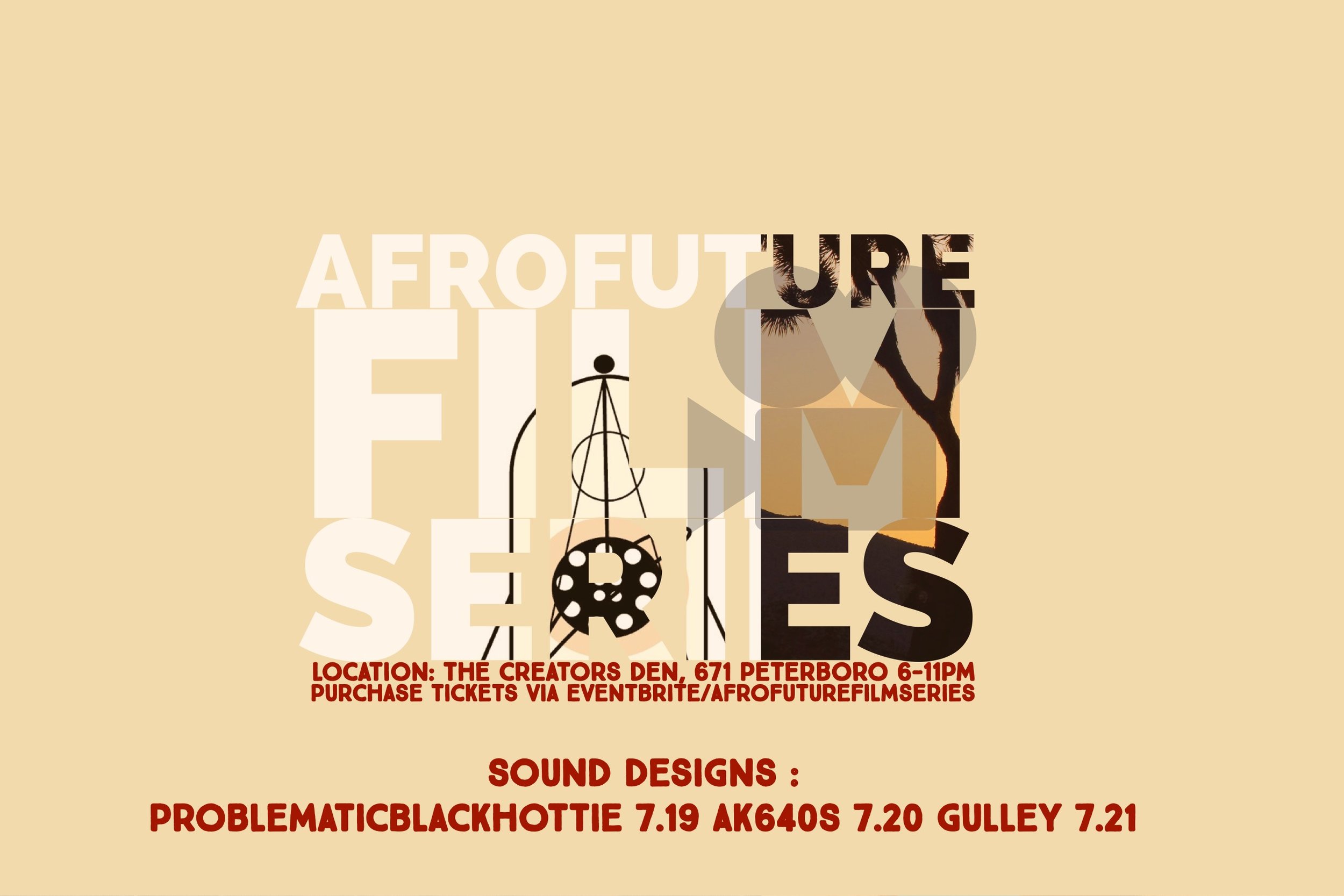 671 PETERBORO, DETROIT, MI, 48201 FRIDAY, JULY 19TH, 2019 6PM-11PM
DIVERGENT GRIOTS: AFROFUTURE FILM SERIES
Co-creating space with community; using films as a vehicle to assert narratives of black existence. An opportunity for all aspects of black lives to delve into new visions of an Afro centered future. We hope to continue seeing narratives that manifest black autonomy, with eyes set on thriving.
Franchesca will be premiering "VIRAGO" on the first night of the film series, an experimental arts documentary highlighting Five Detroit Musicians.
VIRAGO, alludes to the rising above of cultural and gender stereotypes through the embodiment of virile heroism. A multi-media group art installation; discussing the origins of American contemporary gender presentation. The show was an unapologetic orchestration rhythmed by sound, new media, and fashion. Reoccurring themes in the works include adornment, modulation, and archetypes. Music artist built alongside artisans the adaptations to the realities they wanted; including shoemaking, costume design, body adornments, staging, and visual iconographic imagery.